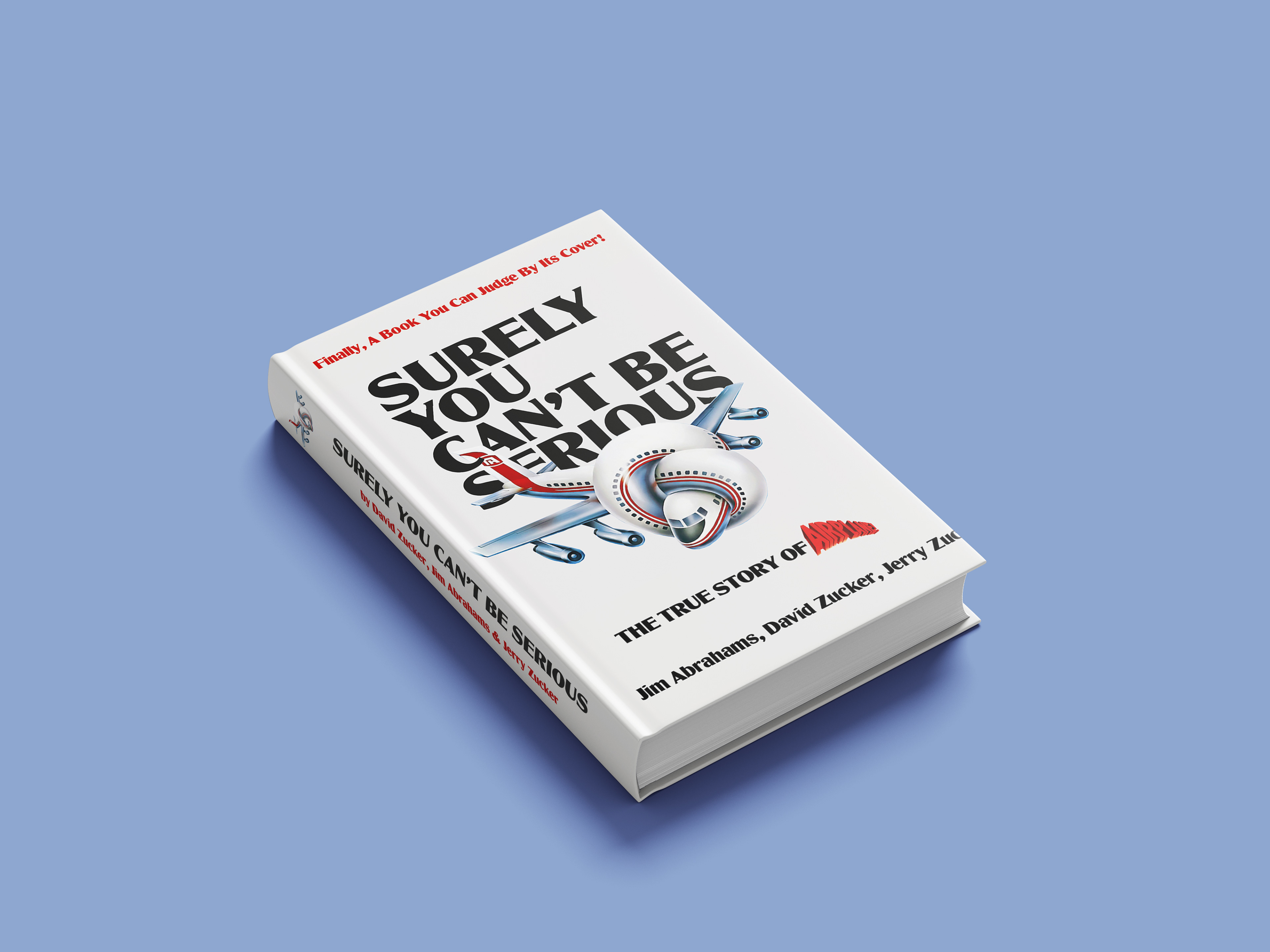 Surely You Can't Be Serious
Type lockup provided for this memoir by David and Jerry Zucker, and Jim Abrahams. 
It recounts their experience of landing into Hollywood, without any experience in film, and directing
one of the most successful comedies of all time
. As a joke, Jerry's name was intentionally cut off—to hint at his slightly lesser participation in the writing of the book.