EDITORIAL DESIGN : 
Guidebook
The SACRED (R)EVOLUTION
®
Oracle Deck
Typesetting, layout and design for a 160 page guidebook that accompanies an oracle card deck.
Working closely with
the creator of the deck
(who designed the front and back cover of the guidebook), the book contains an introduction with guidance on what sort of readings the user may seek out for themselves. 
Then, the heart of the book is dedicated to holding detailed channeled readings for each of the 50 oracle cards, with insight on the medicine and the guidance that each card may provide.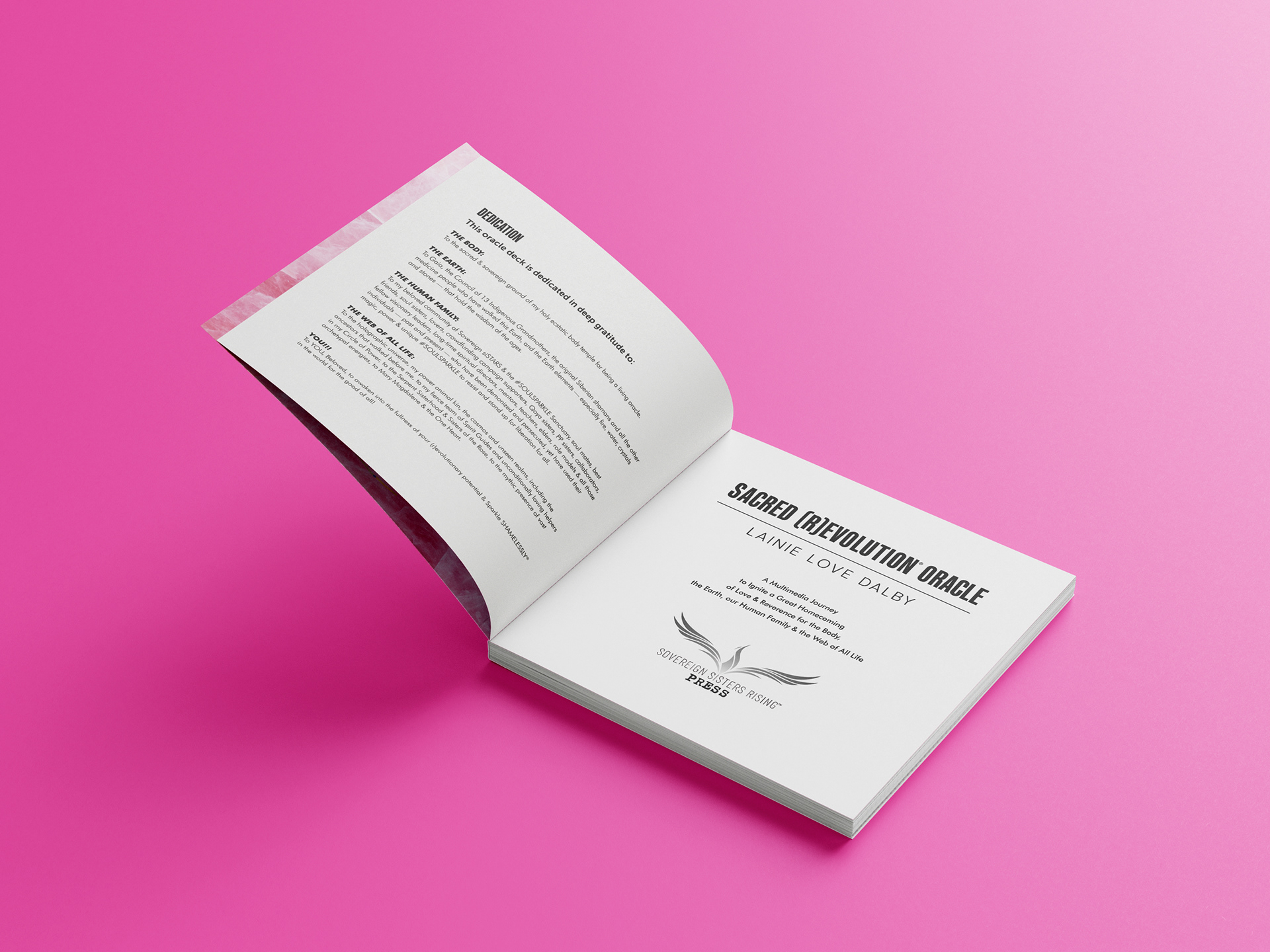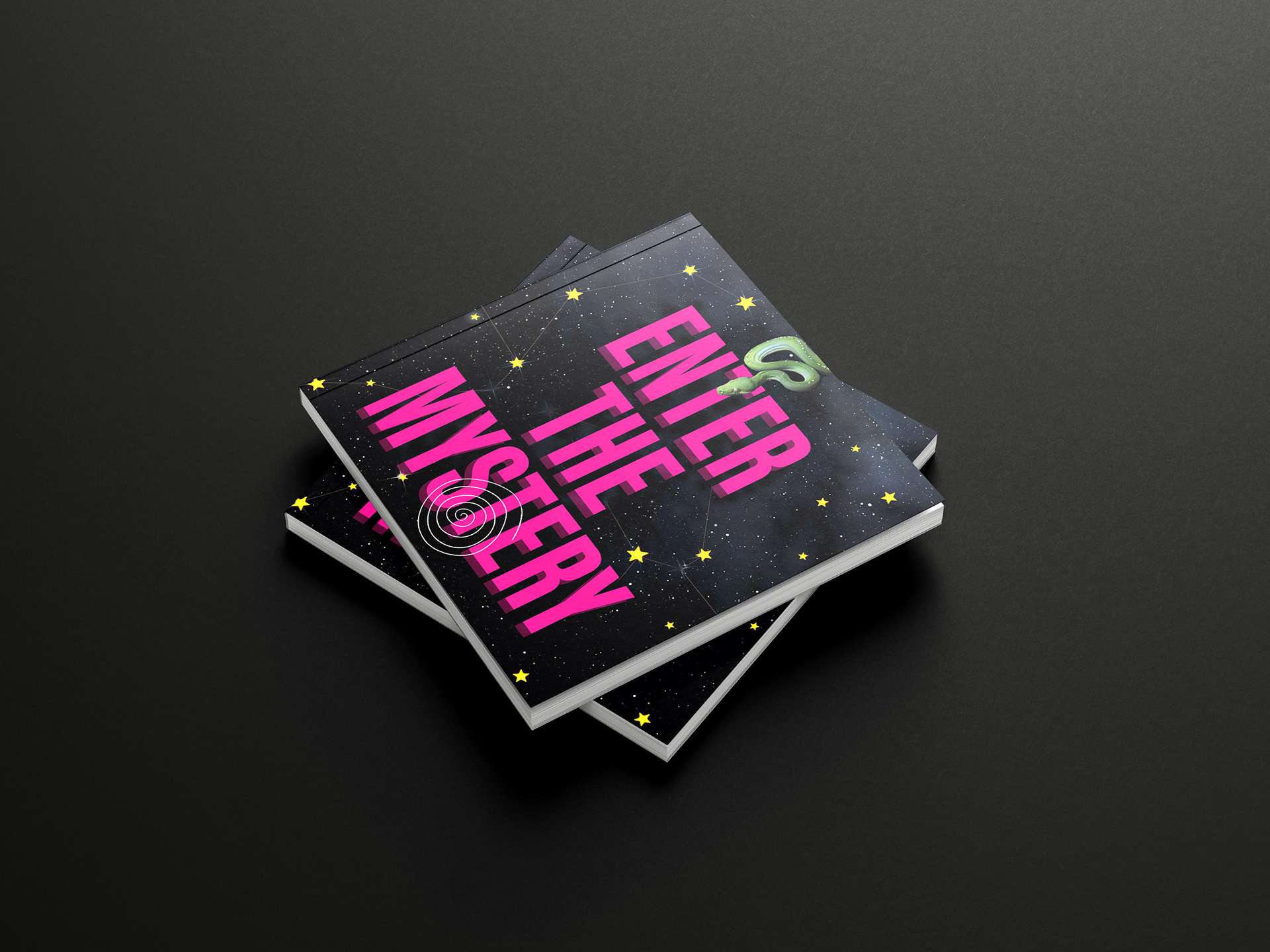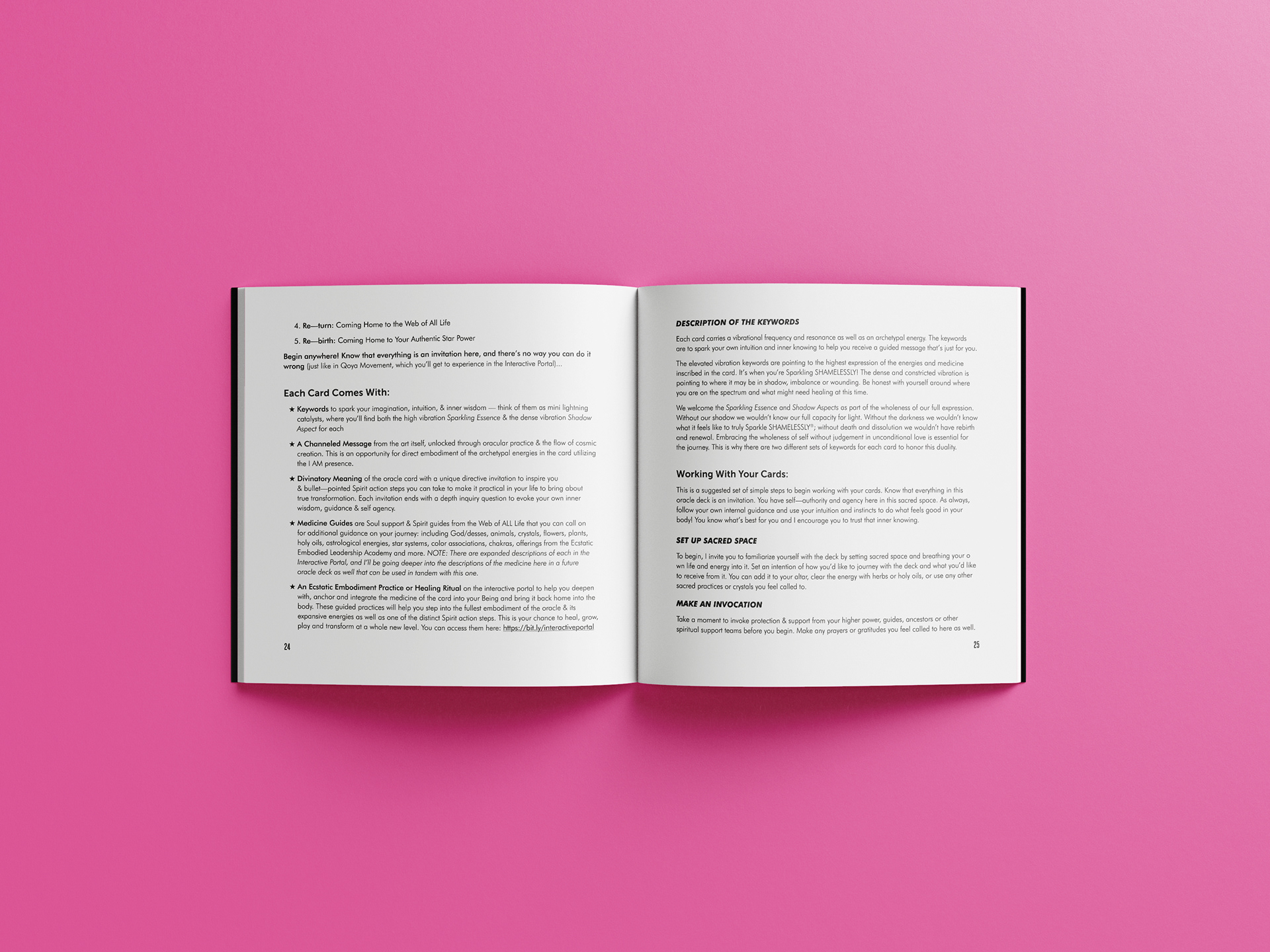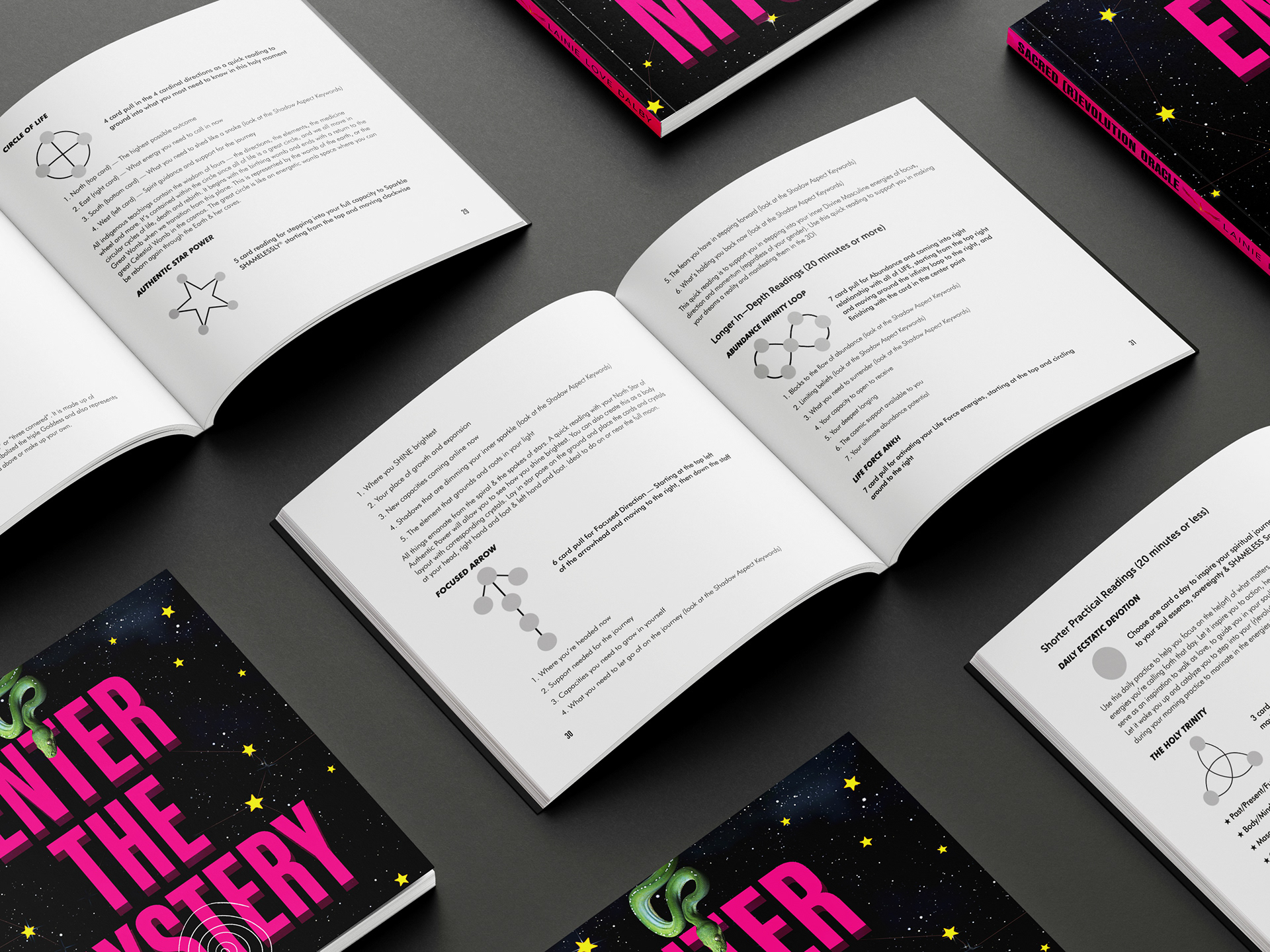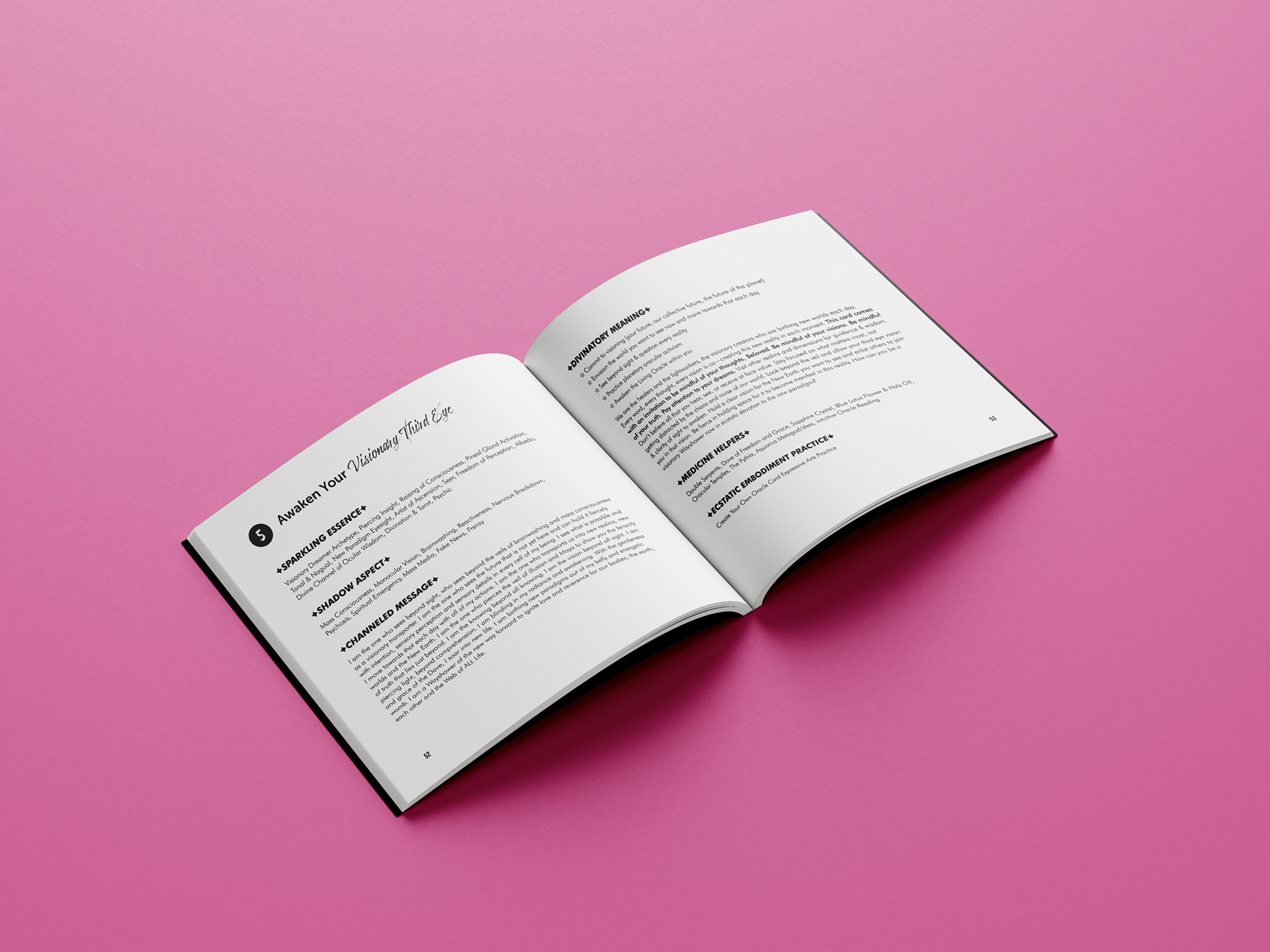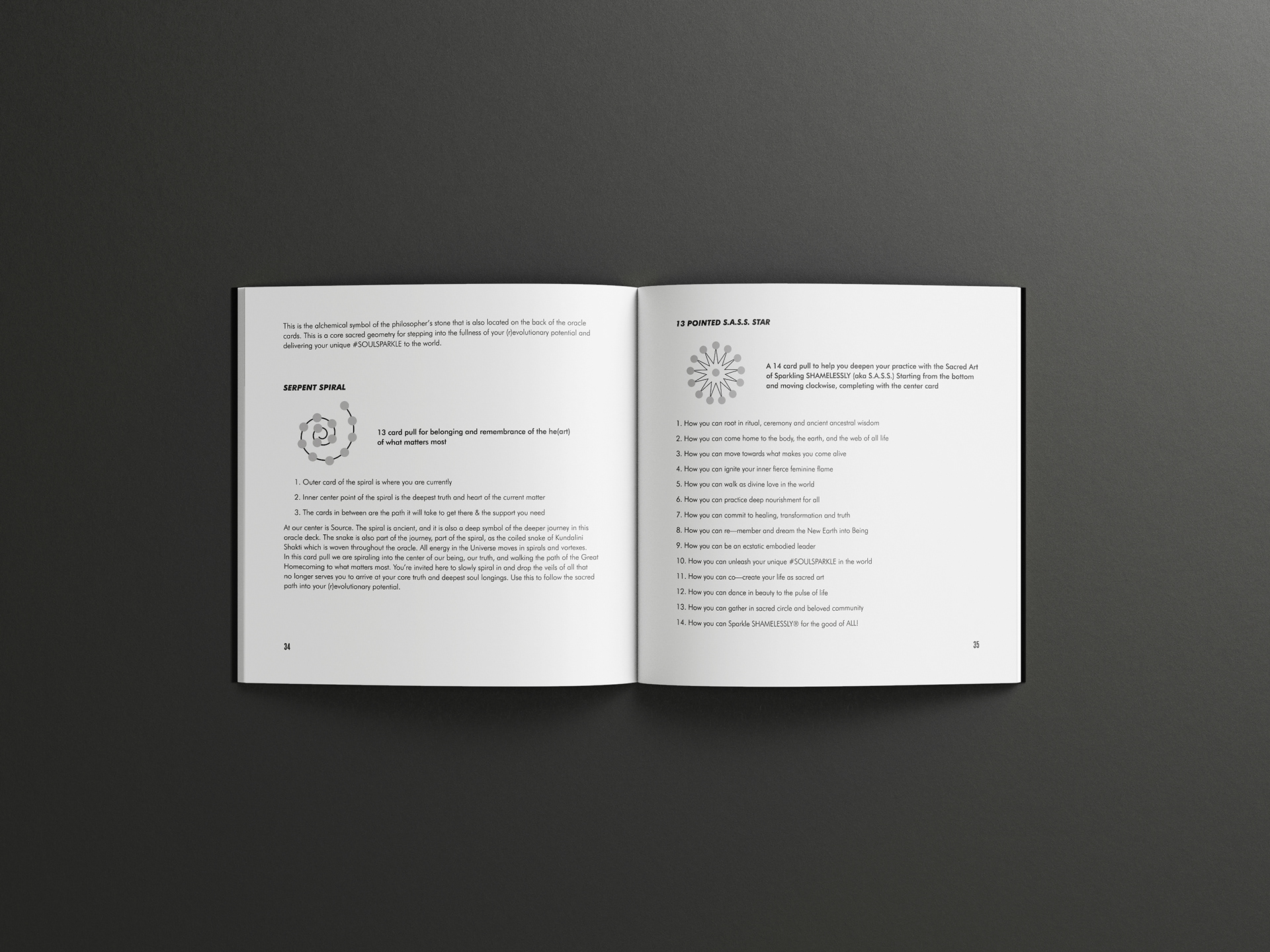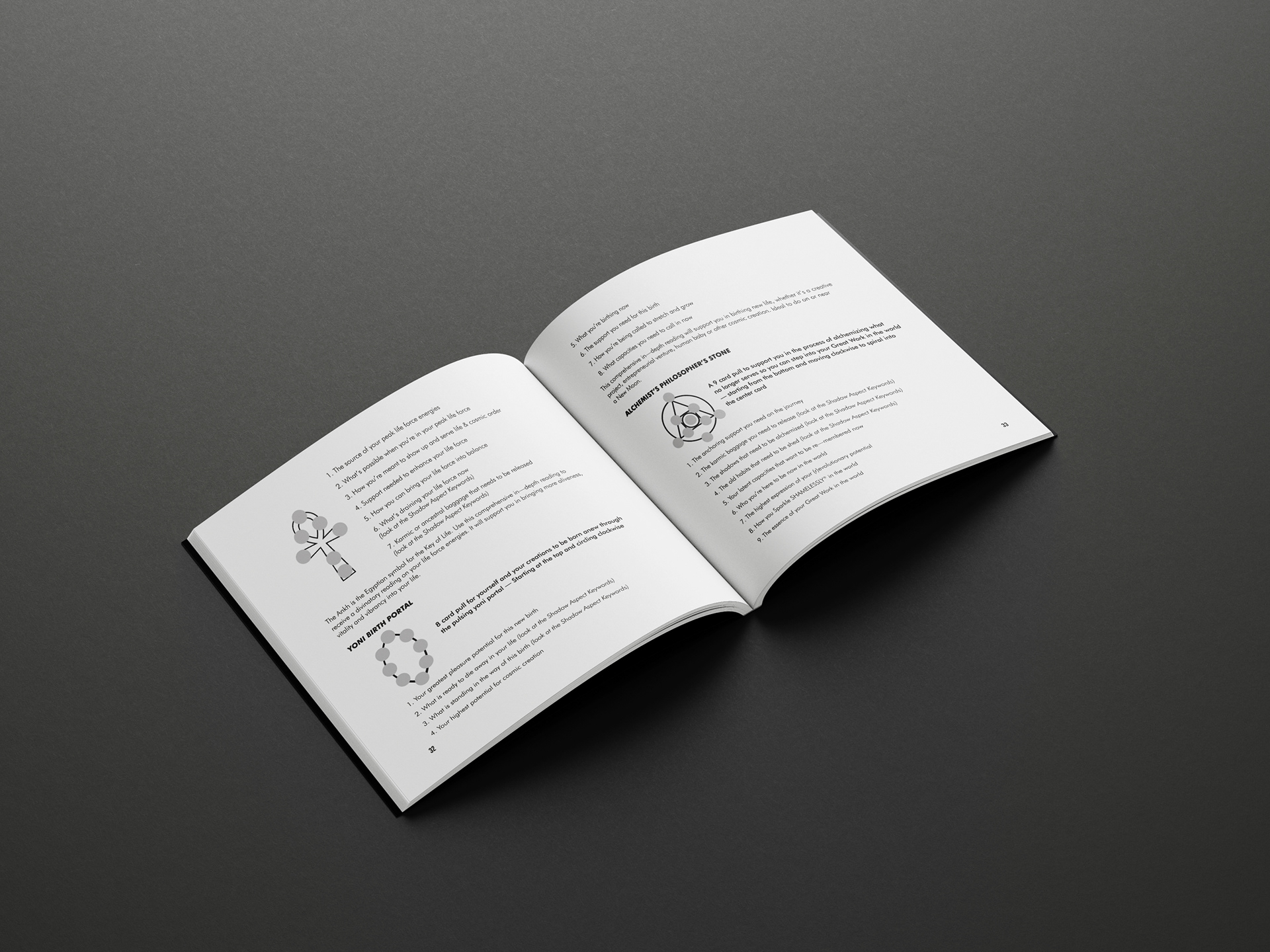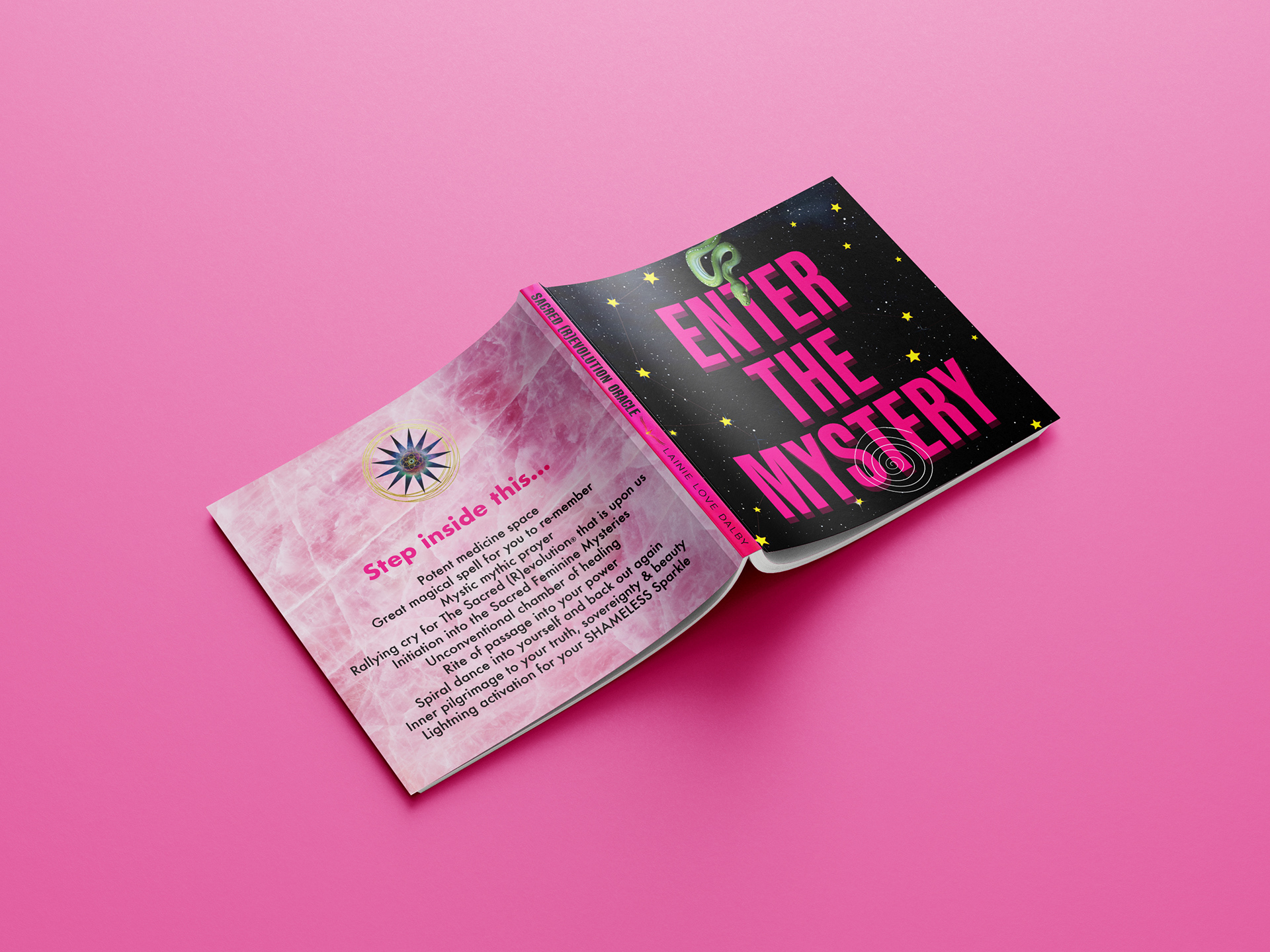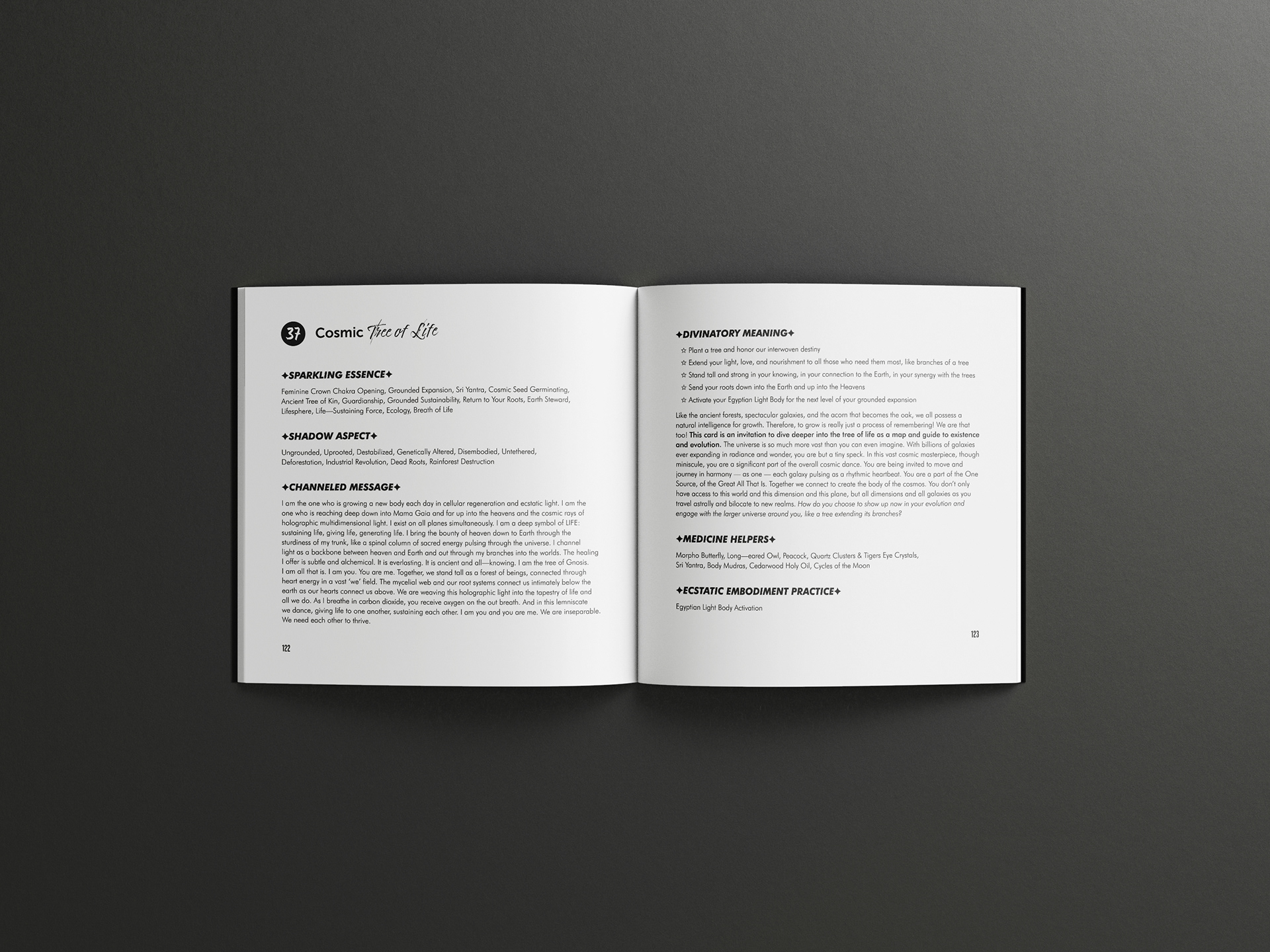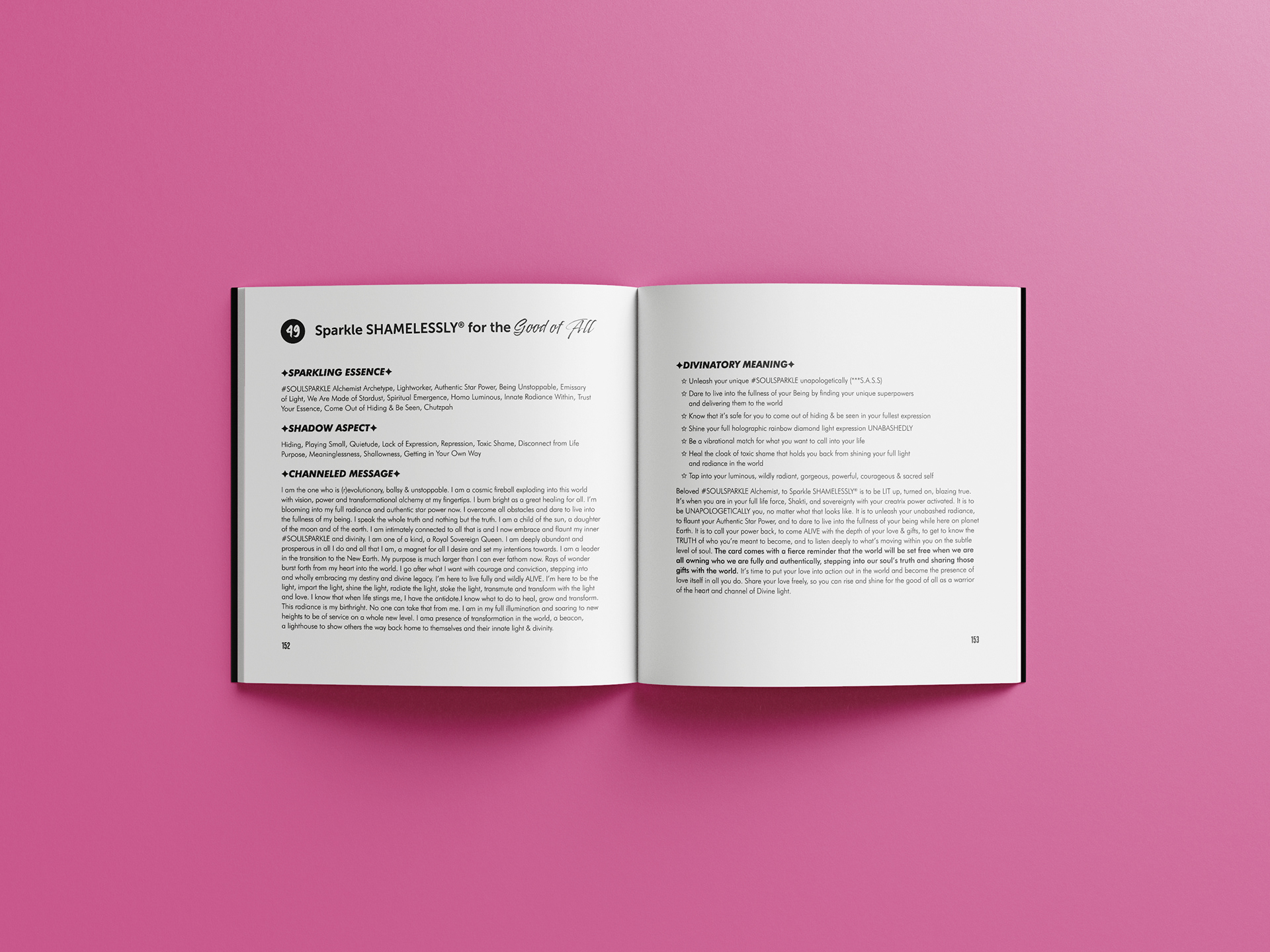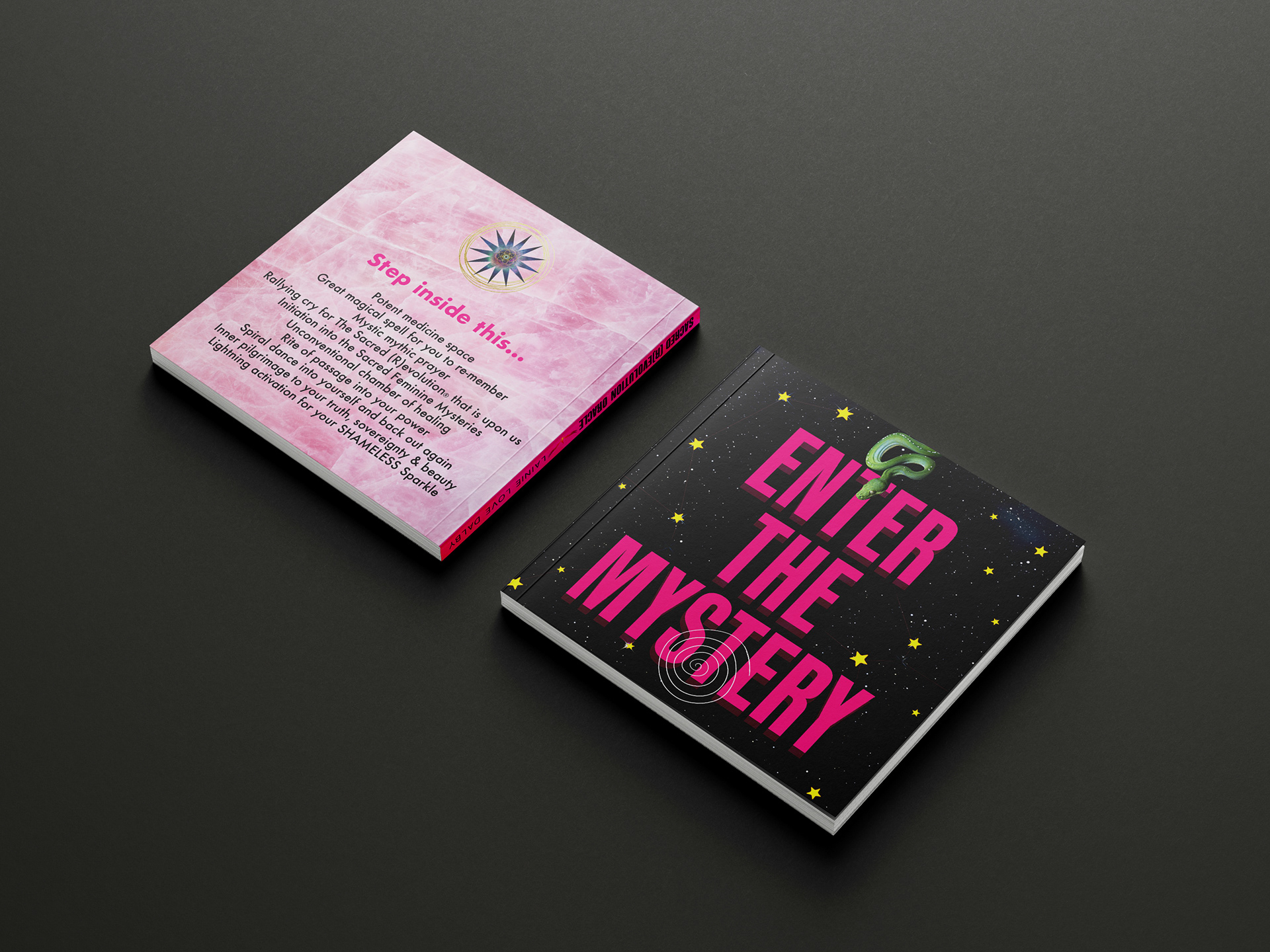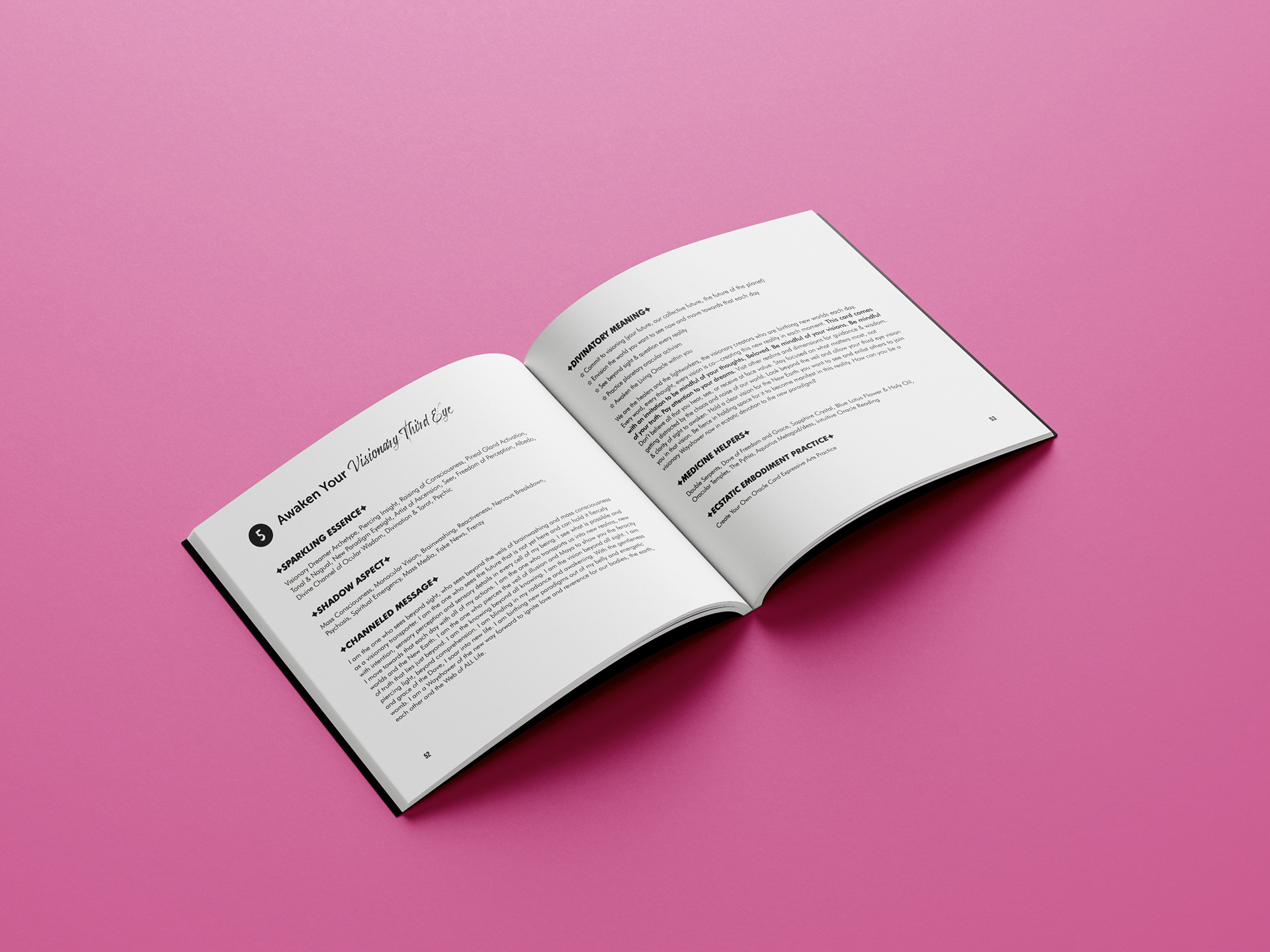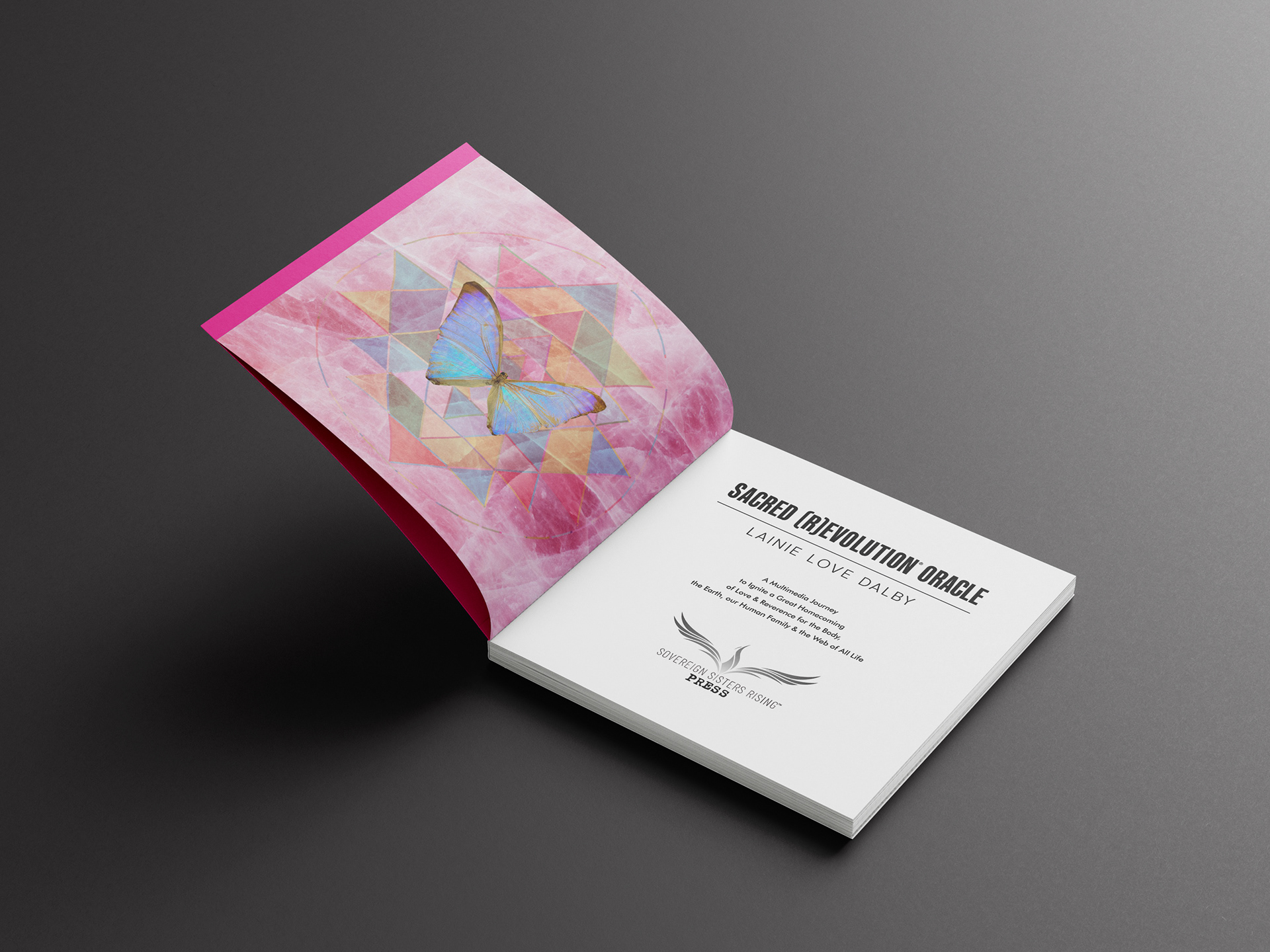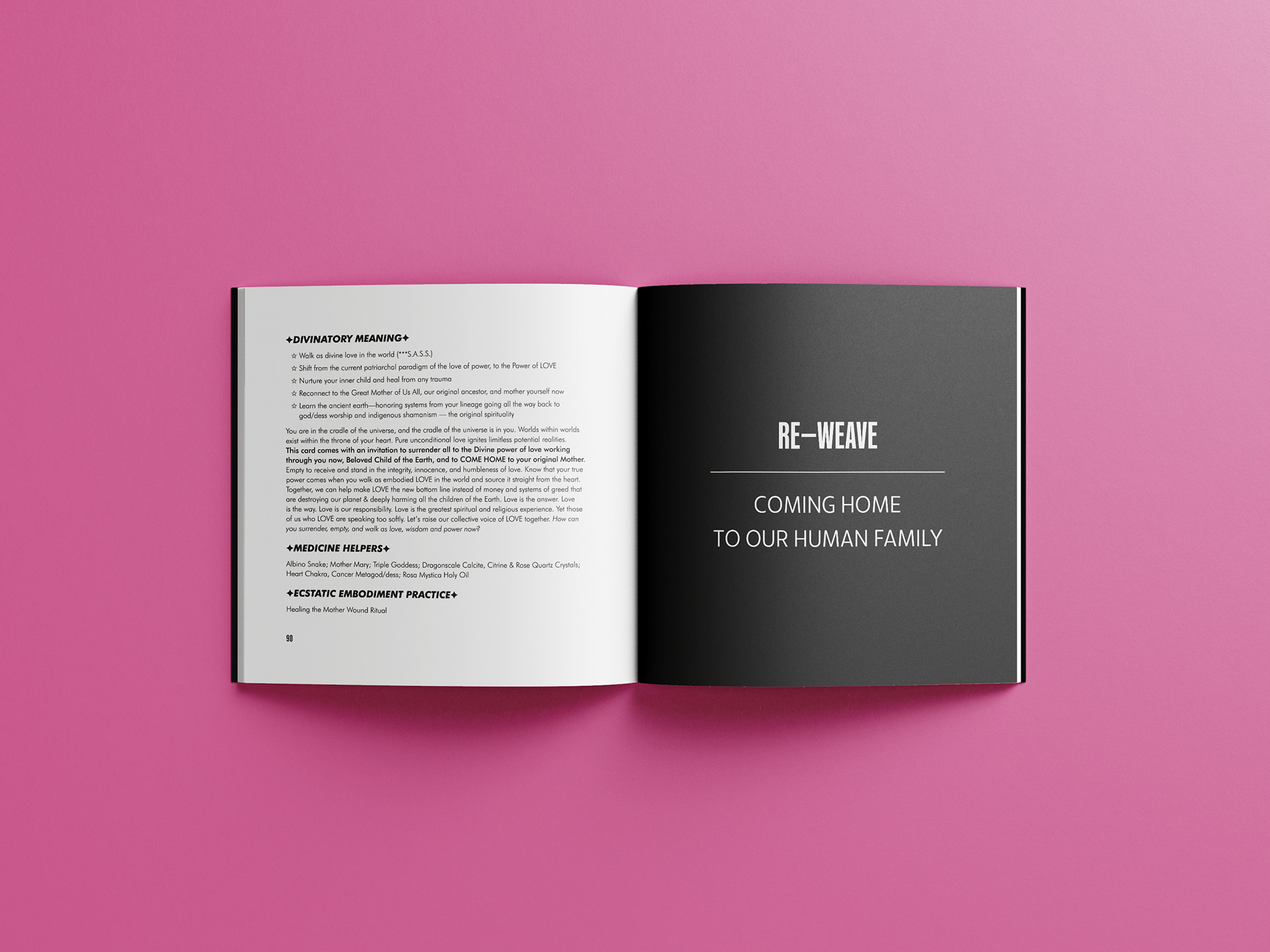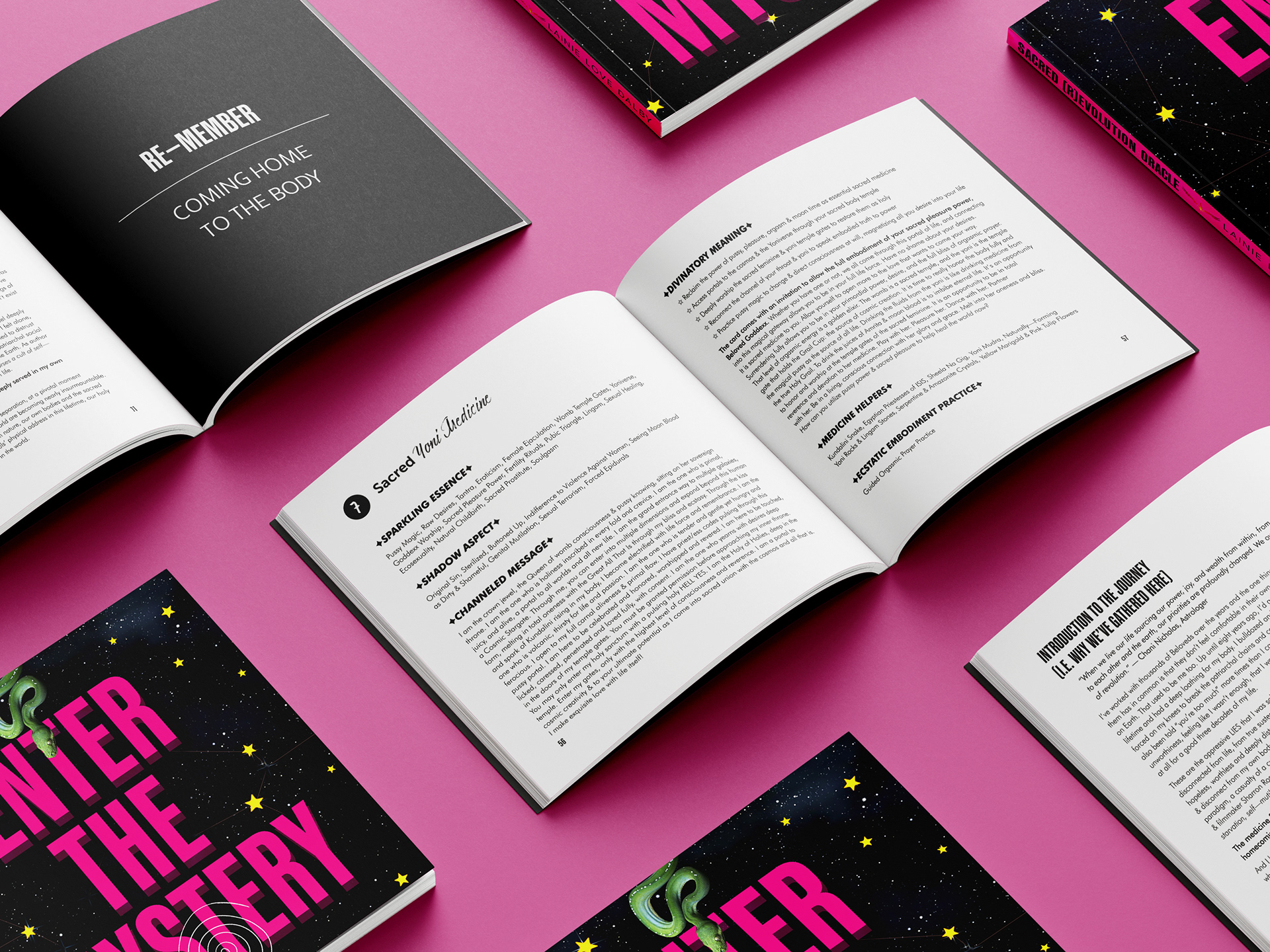 Graphic Design for inside of the book :
Zsófia Vera
Front and Back Cover Design :
Lainie Love Dalby